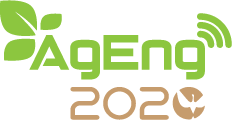 EurAgEng 2020 Conference - New Challenges for Agricultural Engineering towards a Digital World
New Challenges for Agricultural Engineering towards a Digital World
The AgEng2020 Conference will be held in Évora, Portugal, between 4 and 8 of July 2021 with the focus on New Challenges for Agricultural Engineering towards a Digital World. It is our pleasure to host this conference and we want to invite all of you to participate.
This event is an opportunity to bring together engineers, scientists, technicians, academics and industry people to exchange knowledge, ideas, to present innovations and to discuss the state of the art and future perspectives for agricultural engineering as a motor for the sustainable future of agriculture.
Abstracts Submission
Abstract submission platform available soon
| | |
| --- | --- |
| Abstract submission deadline |   |
| Notification of abstract acceptance |   |

Information to authors:
For all abstracts (for oral presentations and posters), the Scientific Committee will have special attention to the scientific quality of research and to the presentation of original data. Therefore, authors are requested to be particularly precise in their proposals.
At least one author of each accepted abstract must be registered.
Authors must submit accepted communication as full papers by June, 10.
From 04.07.2021 to 08.07.2021
Colégio do Espírito Santo - Evora University | Alentejo